Projects
I'm involved in the following projects:
IONTACH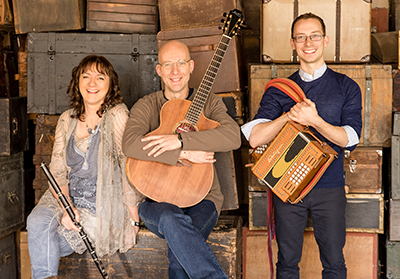 "Iontach" – if you consult an Irish dictionary – means: "mighty, wonderful", and "mighty" could be used to describe the line up of this trio: Siobhán Kennedy (IRL), Nick Wiseman-Ellis (GB) and Jens Kommnick (D).
 
PETER KERLIN & JENS KOMMNICK


The program consists of original songs and tunes, but also of interpretations of traditional Irish material and modern settings of old poems.

TOM McCONVILLE & JENS KOMMNICK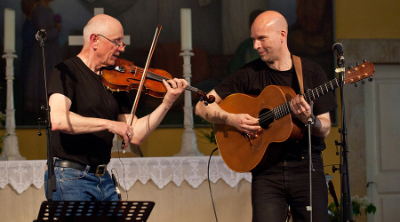 Tom McConville - BBC musician of the year - is one of the leading fiddle players in the British Isles. He is a brilliant musician with a unique style and beautiful tone. He is always in demand for his sensitive contributions to other musicians' recordings. Tom is also a wonderful singer; his interpretation of both traditional and contemporary song is greatly admired by other singers throughout the world.